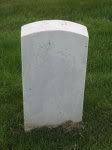 At one time a network devoted to cartoons seemed ludicrous. But how about a channel that's all about death? Nothing but obituaries, and some documentaries on cemeteries around the world.
Etos-TV is backed by the German Undertakers' Association (go figure) and is scheduled to start broadcasting early next year. For €2,000 the association of undertakers will gather picture and video material from relatives and help write text for voice-overs, which the station will then broadcast.
Belying the "Death TV" comment I made, besides the obituaries and the cemetery documentaries, the station will also broadcast shows covering issues it thinks will be of interest to its target over-50 audience: keeping mobile in later years, organ donation and coping with bereavement. Certainly isn't going to be a fun-filled set of shows, though.
The station will broadcast daily over the Astra satellite starting next month --- though only 3 hours a day. It also hopes to expand across Europe. All I can say is, just keep it away from my satellite TV company.