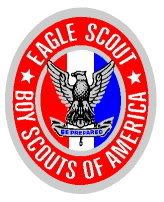 Wow, political correctness gone wild in the holiday season and it's not even about
Santa Claus
or anything. Amazing!
Travis Grigsby isn't an Eagle Scout, but he's close, according to his mother Kim. Naturally he knows how to tie a ton of different knots. And he's in the band. So when some kids on the drum line started talking about the best knots to use to tie up the drum equipment, it doesn't seem racist that one might ask if someone knew how to tie a noose.
In fact, Travis said he did but that he wouldn't because he could get in trouble for that. So, he knew about possible consequences and refused. Consequences! That's refreshing, actually.
Later, however, an African-American student on the drum line told the teacher he was offended. Apparently there's been some racial tension in the band at
Lee's Summit West High School
in Missouri.
Now, I might understand that if they were making racial comments, but in this case? This doesn't seem to be a "
Jena Six
" case, and seems overly sensitive. The school's response: a 10-day suspension for Travis and his friend Alex Coday, with the charge of "having a racially charged conversation about nooses."
Travis and Alex insist this was not the case, and the suspension
was
reduced to five days. But still, assuming the boys are telling the truth (and Travis' mother said the boys didn't get a chance to tell their side), is this political correctness gone wild again?