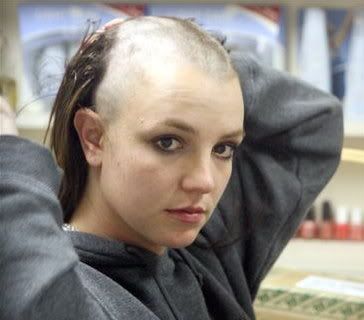 Hard to believe it's been a year, but it was a year ago today that Britney Spears walked into Esther's Haircutting Studio in the Tarzana district of Los Angeles and, after the owner refused to do it, shaved her own head.
Honestly, prior to this, although it seemed Spears was somewhat of a troubled diva in the Lindsay Lohan vein, after this incident, people started to question her mental health. And since then we've seen tons of incidents which seem to indicate she needs some serious psychiatric help.
I hesitate to use the term "Happy" in reference to the anniversary, but it's been a year. Hopefully the year to come does not give us an even worse series of events for Spears.